Kia has proven that it can make great crossover SUV models and Kia Sportage and Sorrento definitely deserves attention. However, the second side of the story, the greener one, is the Kia Niro, the model dedicated to environment and efficiency friendly technologies. Kia launched this model for the 2017 model year with the hybrid powertrain only and for the 2018 model year the story continues with the plug-in hybrid version.
The Niro plug-in hybrid debuted at the Geneva Auto Show with the larger battery than the standard Niro and promised range of around 25 miles while the Euro-spec version is listed with the all-electric range of about 34 miles. However, the latest reports promising even broader lineup of the Niro models. Like Niro's platform and powertrain donor the Hyundai Ioniq hatchback, this model should also add an EV version, the 2018 Kia Niro all-electric model.
2018 Kia Niro all-electric: Powertrain
While Hyundai promised the Ioniq hatch in hybrid, plug-in hybrid and all-electric version from the beginning, Kia hasn't said that she has similar plans. However, information leaked from the company that an electric Niro might follow the release of the plug-in hybrid version. But information about this model ends there.
However, if Kia launches the 2018 Kia Niro all-electric model, it will likely share its powertrain with the Ioniq electric model. The combination of the 118 hp and 215 lb-ft (88kW) electric motor and a 28kWh lithium- ion battery provides 124 miles of the combined range for the Ioniq electric model. If the Niro EV adopts the same setup and battery capacity, considering its heavier structure, the first estimations suggesting the range of around 110 maybe 115 miles.
2018 Kia Niro all-electric: Design
As for the styling of the 2018 Kia Niro all-electric, Kia hasn't said a word either. However, like it is the case with the new plug-in and standard hybrid version, Kia will likely make same styling tweaks to distinguish the Niro EV. In that context, we should expect unique grille accents and headlights. The front and rear bumpers should also highlight unique accents and specific wheels should distinguish models further.
The interior should also offer unique trim and upholstery options like the new plug-in version. The tech and safety features will mimic the plug-in version but in order to save energy as much as possible some luxuries might be missing.
2018 Kia Niro all-electric: Possible Arrival, Price
The Kia Niro plug-in hybrid will arrive by the end of this year. The 2018 Kia Niro all-electric should come sometime in 2018. The price is also the open question and hard to predict.

2018 Kia Niro All-electric Model >> Kia Niro Ev Specs Revealed At Latest Korean Car Show
2018 Kia Niro All-electric Model >> Kia Unveils New All Electric Niro Cuv Up To 280 Miles Of
2018 Kia Niro All-electric Model >> Kia Takes The Wraps Off Niro Electric Suv Cleantechnica
2018 Kia Niro All-electric Model >> Kia Niro Electric Revealed Ahead Of Paris Motor Show Debut
2018 Kia Niro All-electric Model >> 2018 Kia Niro Prices Reviews And Pictures U S News
2018 Kia Niro All-electric Model >> 2019 Kia Niro Ev First Drive Review Battery Operated Bolt
2018 Kia Niro All-electric Model >> All Electric Kia Niro Revealed At International Electric
2018 Kia Niro All-electric Model >> Kia Niro Ev Revealed In Production Form With Ambitious Range
2018 Kia Niro All-electric Model >> Kia Soon To Release All Electric 2018 Niro Brand Set To
2018 Kia Niro All-electric Model >> Kia Niro Ev News And Reviews Insideevs
2018 Kia Niro All-electric Model >> 2019 Kia Niro Ev First Review Kelley Blue Book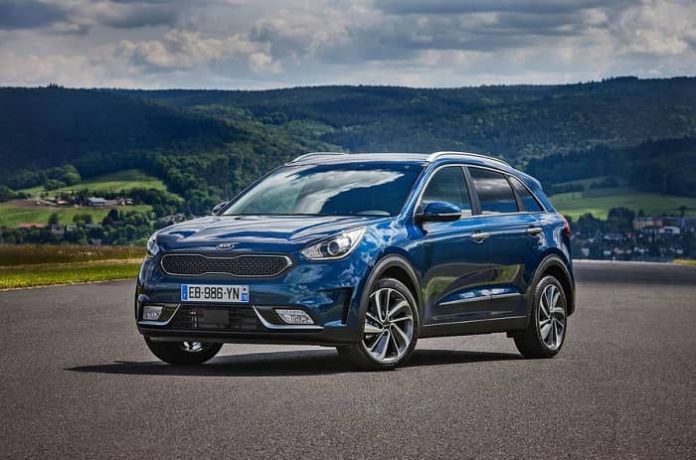 2018 Kia Niro All-electric Model >> I Wish Tesla And Nissan Also Had This Feature That Kia Niro
2018 Kia Niro All-electric Model >> 2019 Kia Niro Ev Top Speed
2018 Kia Niro All-electric Model >> Everything You Need To Know About Charging The Kia Niro Ev
2018 Kia Niro All-electric Model >> 2018 Kia Niro Is Coming With Hybrid Phev And Bev Variants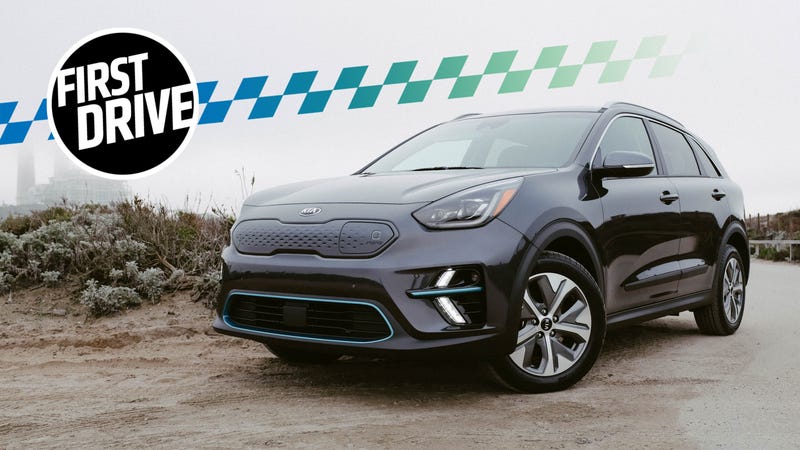 2018 Kia Niro All-electric Model >> The 2019 Kia Niro Ev Is The Kia Of Electric Cars
2018 Kia Niro All-electric Model >> Kia Niro Ev Review All Electric Suv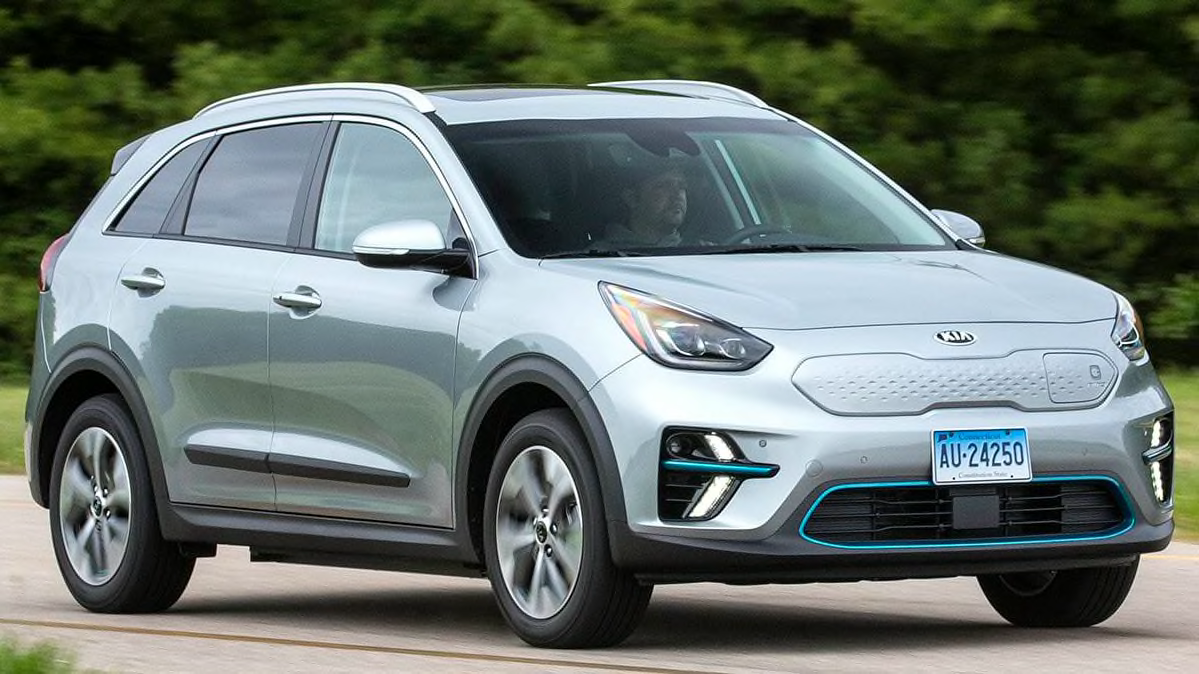 2018 Kia Niro All-electric Model >> 2019 Kia Niro Ev Is Practical And Roomy Consumer Reports
2018 Kia Niro All-electric Model >> 2019 Kia Niro Ev Makes La Show Debut With 239 Mile Range
2018 Kia Niro All-electric Model >> Kia Unveils New All Electric Compact Suv Concept Ahead Of
2018 Kia Niro All-electric Model >> 2018 Kia Niro Plug In Review An Outstanding Subcompact
2018 Kia Niro All-electric Model >> All Electric Kia Niro Ev To Come In 2018 Says Kia Exec
2018 Kia Niro All-electric Model >> 2019 Kia Niro Ev Offers 239 Miles Of Range For 39 495
2018 Kia Niro All-electric Model >> 2018 Kia Niro Phev Review Electrified Simplicity
2018 Kia Niro All-electric Model >> 2019 Kia Niro Prices Reviews And Pictures U S News
2018 Kia Niro All-electric Model >> 2019 Kia Niro Ev Crossover Suv Pricing Features Kia
2018 Kia Niro All-electric Model >> Kia Niro Ev And Soul Ev Coming To Canada Autotrader Ca
2018 Kia Niro All-electric Model >> Kia Niro Wikipedia
2018 Kia Niro All-electric Model >> 2018 Kia Niro Plug In Hybrid Boasts 26 Miles Of All Electric
2018 Kia Niro All-electric Model >> 2018 Kia Niro Plug In Review An Outstanding Subcompact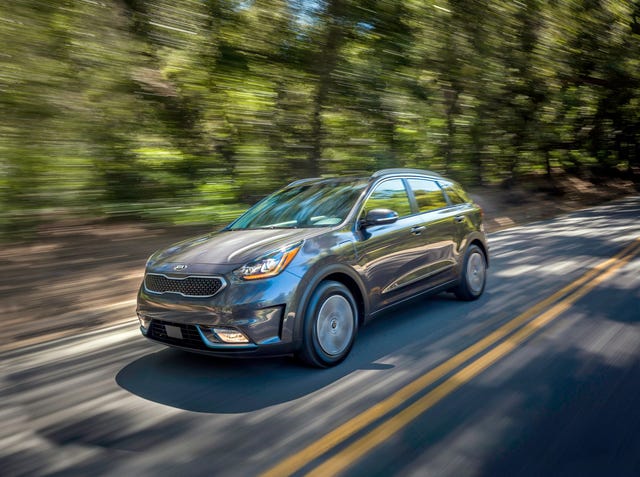 2018 Kia Niro All-electric Model >> 2019 Kia Niro
2018 Kia Niro All-electric Model >> All New 2018 Kia Niro Plug In Hybrid The Power Full Electric
2018 Kia Niro All-electric Model >> 2018 Kia Niro Phev Ex Premium Review Digital Trends
2018 Kia Niro All-electric Model >> Kia Unveils All Electric 2020 Soul And 2019 Niro At La Auto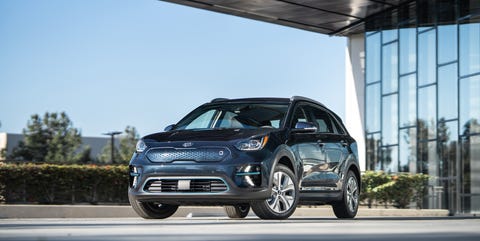 2018 Kia Niro All-electric Model >> 2019 Kia Niro Ev Offers Fast Charging Release Date And Price
2018 Kia Niro All-electric Model >> 2018 Kia Niro Phev First Review Kelley Blue Book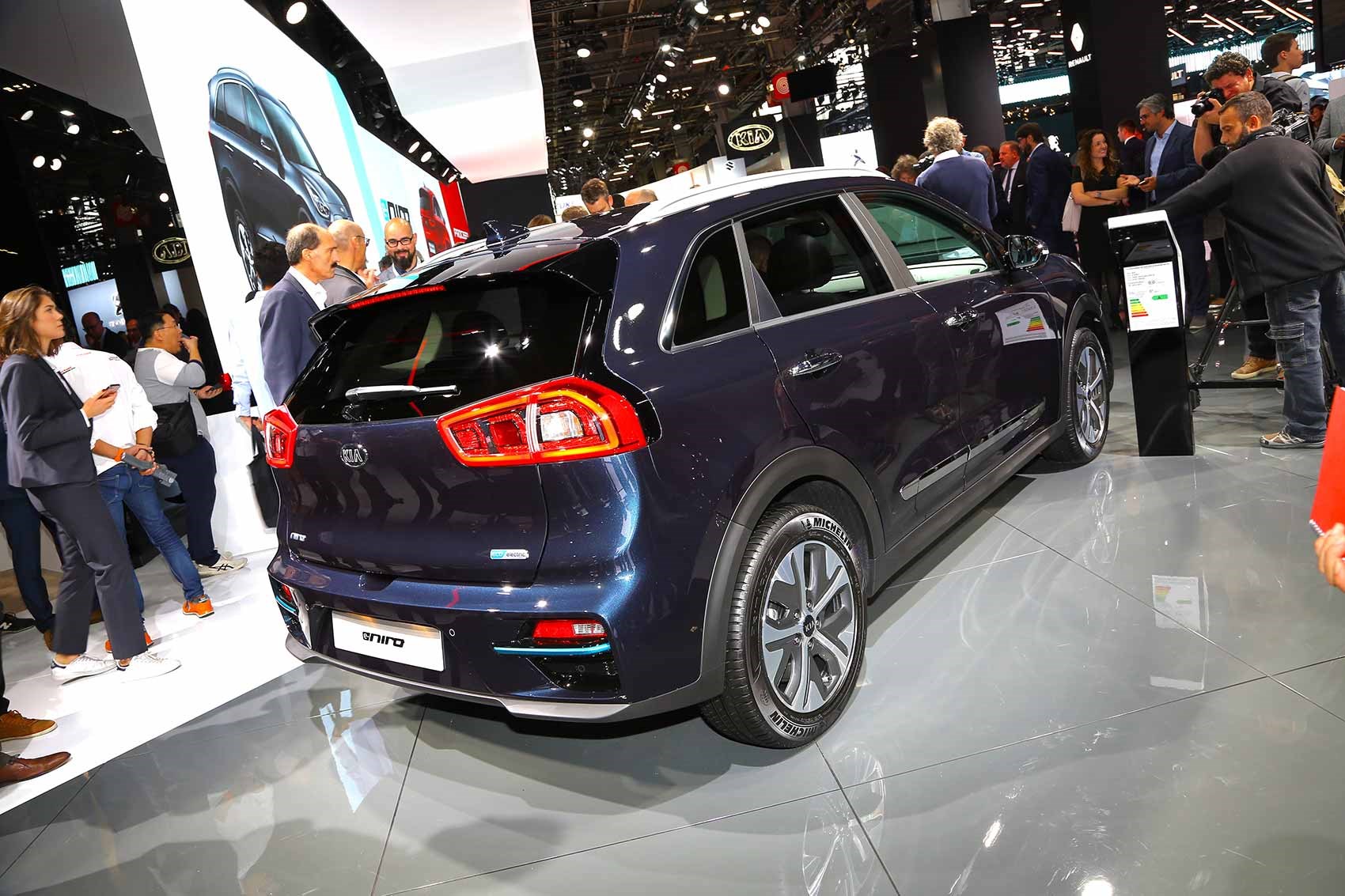 2018 Kia Niro All-electric Model >> Kia E Niro Electric Car Car Magazine
2018 Kia Niro All-electric Model >> What S New For The 2019 Kia Niro
2018 Kia Niro All-electric Model >> All Electric Model Joins Kia Niro Lineup Autoguide Com News
2018 Kia Niro All-electric Model >> 2018 Kia Niro Plug In Hybrid Review Ratings Edmunds
2018 Kia Niro All-electric Model >> 2018 Kia Niro Phev 50 Mpg Crossover Gets A Larger Battery
2018 Kia Niro All-electric Model >> Kia S All Electric E Niro Is A Crossover With 300 Miles Of
2018 Kia Niro All-electric Model >> 2019 Kia Niro Ev First Review Kelley Blue Book
2018 Kia Niro All-electric Model >> Electric Kia Niro Range Rated At 301 Miles Using Wltp
2018 Kia Niro All-electric Model >> Kia Unveils All Electric 2020 Soul And 2019 Niro At La Auto
2018 Kia Niro All-electric Model >> Kia Reveals Niro All Electric Wheels Ca
2018 Kia Niro All-electric Model >> Kia Unveils New All Electric Niro Cuv Up To 280 Miles Of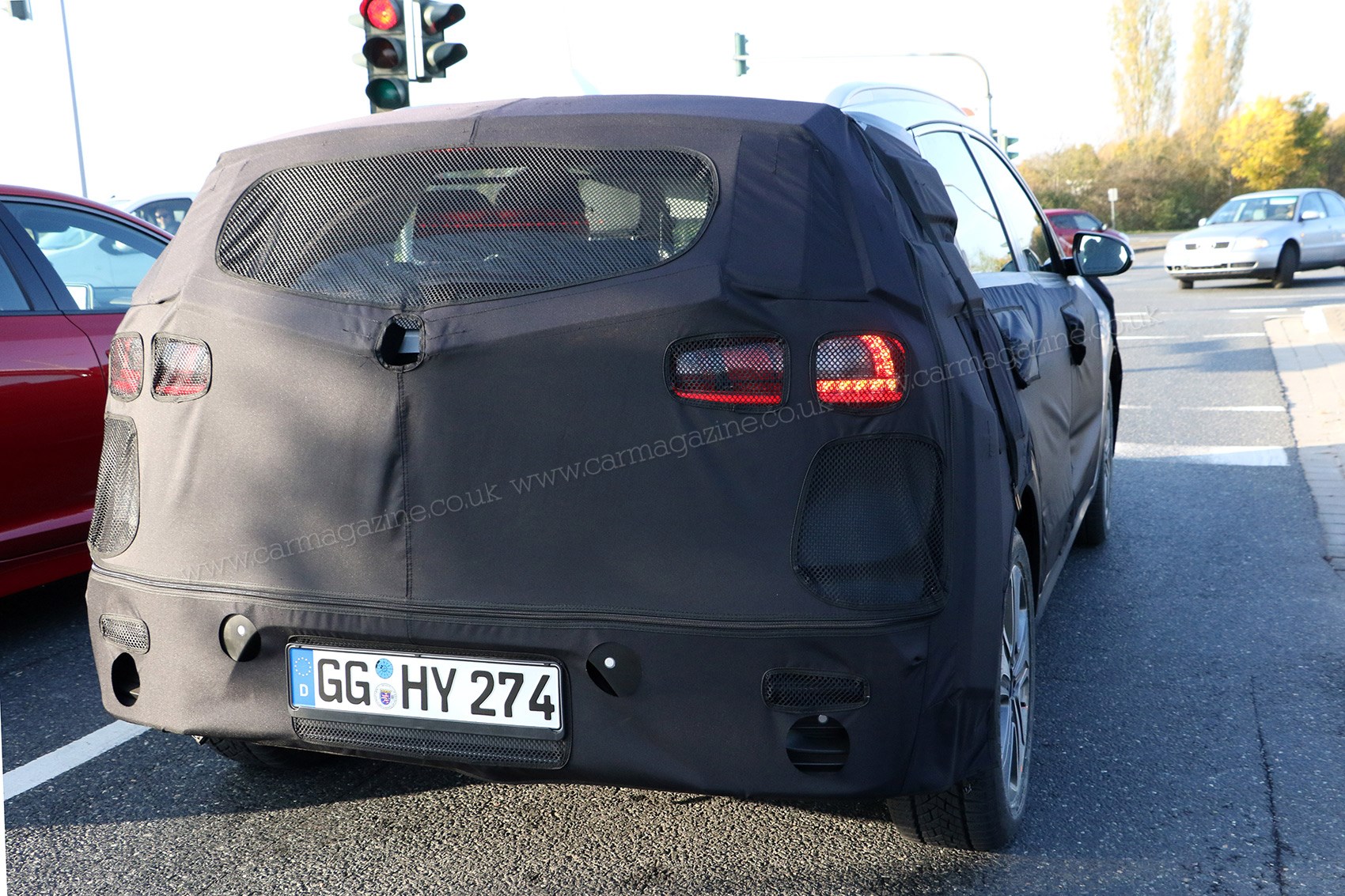 2018 Kia Niro All-electric Model >> Kia Niro Ev Spy Photos Prices Specs Car Magazine
2018 Kia Niro All-electric Model >> Kia Niro Ev Electric Range And Release Date Friendly Kia
2018 Kia Niro All-electric Model >> Kia Niro Hybrid Could Be Legitimate Prius Fighter And Ev